Fast affordable high quality
Personalized service trusted by self-publishers and publishers nationwide.
Bookstore quality book printing
Lightning Press is a G7 Master Qualified Certified book printer and pass rigorous tests quarterly. This is a sought-after recognition of excellence in color printing, given to those who have successfully proven capable of providing the highest quality color reproduction for book printing, from the most modern digital printing technology, techniques and process controls available in the graphic arts industry. Professional Bookstore Quality Book Printing Guaranteed!

Book printing testimonials
We value our publishing customers and are fully dedicated to keeping your trust by offering high quality fast affordable book printing. Review our many testimonial comments below from self-publishers and publishers all over the country.
"Debbie, Debbie, Debbie…
How you put up with my OMG/OCD is beyond me. But you did and I am ever so grateful. You made my work-of-art an even greater piece. You took on something no one was willing to tackle, and wow!!!
Thank you!

Hi Wendy,
First impressions are everything. After speaking briefly with Paul, you were my Lightning Press connection. That was my lucky day! The book is beautiful; and to think it all began with a conversation with you.
Thank you!"
Trudie,

West Simsbury, CT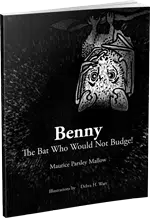 "After I raved to you over the printed proof, of course, the print copies were exactly like it. She and her husband were knocked out with the beauty of your work and the amazing turnaround. I'm delighted with your product, and immediately visited your online quoting to see about reprints of a book I illustrated several years ago.
Again, thank you for an amazing job. I look forward to working with you again, as Lightning Press has made the entire process easy from quote to downloading to proof to delivery!!"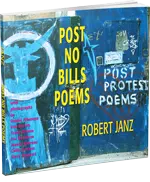 "The books arrived in driving rain and survived a bit of a soaking…. all look great!
So many thanks so much again to you both for your kind and thoughtful attention and professionalism!
I will be ordering more of this job and sending you more projects in the future….

It is such a reassuring relief to be dealing with professionals once again….

I am totally pleased with how everything worked with you printing our little photo art book."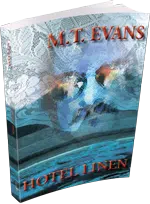 "We are delighted with the book! It's gorgeous and working with you and Debbie was a pleasure.
Thank you for your professionalism and your top notch work."
Stella,

Bay Saint Louis, MS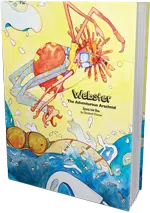 "I am very pleased with the printing of the book. Lightning Press was easy to work with and always available. I have recommended your services to a number people who have inquired. The print quality of the illustrations have been a big selling point for the book."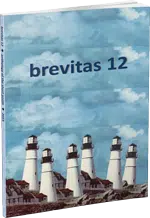 "The book was beautiful and delivered ahead of schedule. We were very pleased.
You'll definitely hear from us again next year."
"HI there! 7 boxes of books have arrived!! They look great!
Photos attached!
Nice job guys!"
"Just the other day I got my books mailed out to my early backers, and I've already received compliments from a few of my customers who the postal service was extra fast with. So far everyone has been pleased with the results, myself included! Thank you for being easy to work with on my first printing project, and I look forward to using Lightning Press again in the future, after other Kickstarters."
"Working with you and Lightning was a very good experience, as I am sure Beverley and Eloise will agree. Both the Hardcover and Softcover were beautifully printed, high quality products. We have done well with the books and are discussing a re-order."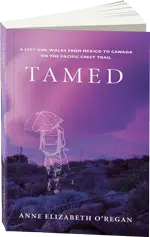 "Lightning Press is fantastic! I feel fortunate to have found you. Customer service was excellent, proofs timely, and the quality of the book is top notch. The first thing people say when they see it is "it's gorgeous"—-I agree. Thank you so much for making that happen!"
Publishers love our LOW PRICES for quality book printing.
Publishers love our LOW PRICES for quality book printing.
Our volume buying power allows us to buy in bulk and pass those savings to you. By using efficient digital book printing processing systems, through automation and cutting out the fat, we are able to offer cost effective manufacturing results, for even the most demanding paperback and hardcover book printing projects. SAVE MONEY with Lightning Press by printing small runs of books on demand. Low quantities of 25-2000 is our specialty for the best softcover book printing and hardcover book printing available nationwide, custom printed to your specifications with personalized customer service, manufactured with pride in the USA.
Lightning Press has more options
More book printing
Binding options
Unlike other online book printers, we offer case bound binding, perfect bound binding, wire bound binding, and saddle stapled booklets. Lightning Press does it all, and all bindings are
SUPER STRONG!
More book printing
Paper options
Many book printers limit you on paper options and some can't even print on shiny coated paper. Lightning Press has the largest selection of paper weights, thickness, opacity, and
PREMIUM COATINGS!
More book printing
Custom sizes
Many online book printers limit you to only a few book printing sizes. We know you want more, so Lightning Press gives you the flexibility to choose any custom book printing size ranging from
3.5 x 5 to 12 x 12 inches!
Cover protection
Film lamination
Some book printers use a UV coating or varnish for the book covers. Lightning Press uses a high quality Lay-Flat Nylon Film Lamination that provides superior protection of your printed book covers. Our gloss finish shines like GLASS and really makes colors pop. We also use the industry's best Diamond Hard Velvet Matte finish that is scuff resistant, non-glare, and SOFT TOUCH.
Book orientation
Landscape style
Unlike many online book printers, we have the ability of printing and binding our books in the horizontal orientation LANDSCAPE style. Landscape refers to horizontal positioning of pages wider than it is tall (width greater than height). The landscape style format has the binding on the short edge of the book and is very popular for many children's and coffee table books.
Book printing price calculator
So how much does it cost to print a book? Click our BOOK PRINTING PRICE CALCULATOR and instantly get the best book printing price online. SAVE MONEY with our many custom book printing options, to get the best deals, and lowest cost books printed. Need your book cost under $2.00 each – no problem. The calculator instantly shows your book cost price for softcover or hardcover book printing, easily helping you to controll your budgeted book printing costs.
Stop throwing away money with long book printing runs and hope your books sell. Print small book runs and you'll SAVE MONEY with less warehousing. Print only the quantity you need and your book titles will never go out-of-print. Take on new book titles and test the market, or bring old books back to life.